Speranta is responsible for the QA process for both web and apps. In short words, she make sure that what is released in production fulfils the requirements - from stakeholder, user and tech perspective. This is accomplished by creating and following a testing strategy that clearly defines the testing phases in the development pipeline, which plays an important role in the CI/CD process. By combining manual testing and automation testing Speranta make sure Hitta.se releases are carefully scrutinised, risk free and deliver high quality features to our users and customers.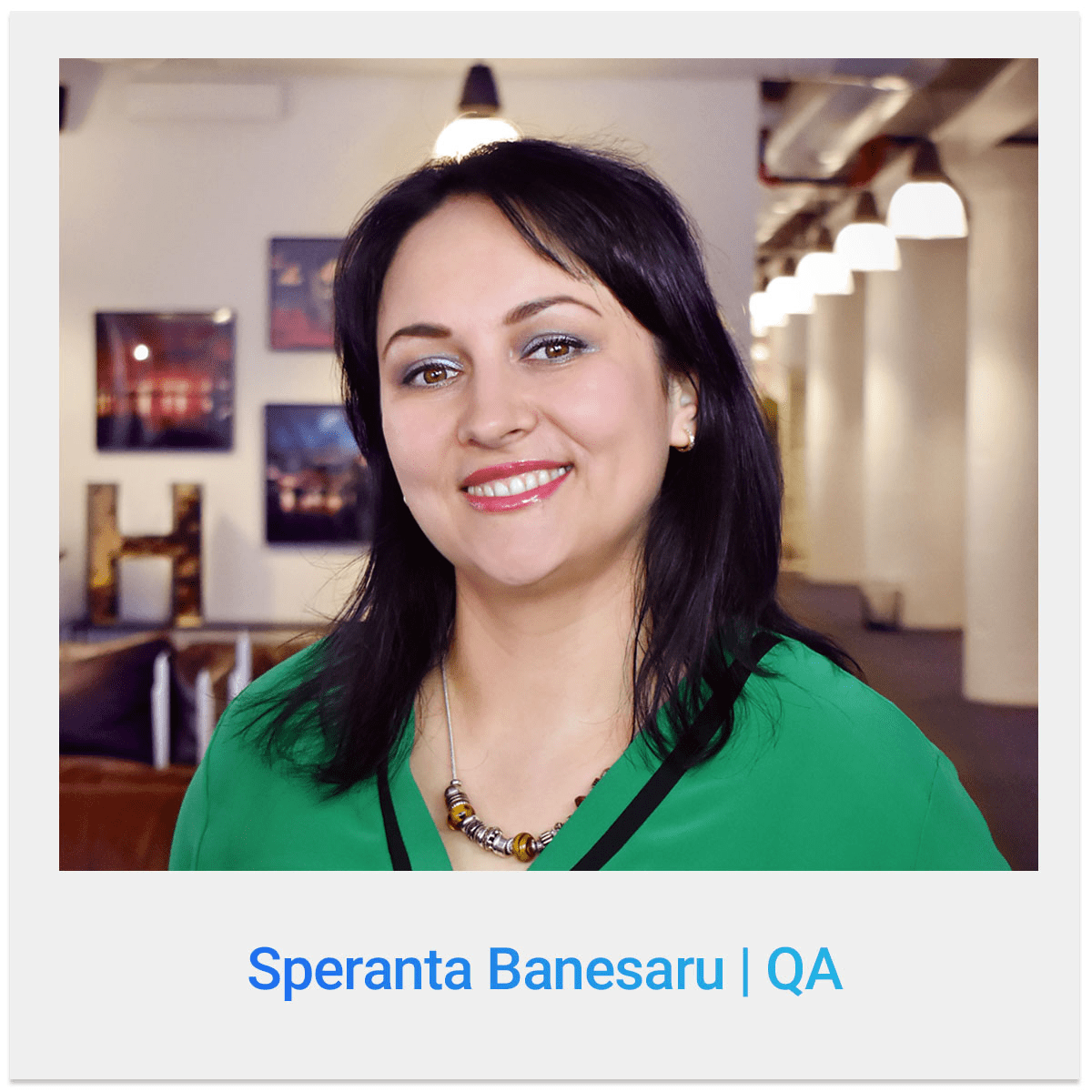 Age: 38
Hobbies: Yoga, skating, baking
Family: Husband and 2 kids
Motto: "Believe you can and you're halfway there"
Sources of inspiration: Tony Robbins, Dalai Lama
Started at Hitta.se: November 2018
Current role: QA (tester)
Why did you start working at Hitta.se?
- I was looking for an opportunity to apply my analytical skills in the IT world as a tester. Hitta.s attracted me because of it's concept and products. I love that we are helping people in their daily challenges (find a friend's address, find a telephone nr, find a company or a restaurant). As a busy mom and professional I surely appreciate this kind of service. From a testing perspective, I found it challenging and exciting to work with, due to the many pages and the big amount of data that we handle.
How would you describe life on Hitta.se?
- It is a pleasure to come to work, the atmosphere is happy and cheering. The offices are modern and fresh, and the people are nice and helpful. The team spirit is what it makes it all. This is due to effective communication and collaboration and also getting to know each other in the team building events that we have throughout the year. Even now in this special times due to pandemic and working remote, the great team work transpires and fills our homes as well.
How do you develop on Hitta.se?
- In our team we work in a fast pace and agile way and we learn every day. Since I came to hitta.se I developed a lot by learning from the challenges that I faced and from my colleagues. We also periodically have Knowledge sharing sessions and attend online conferences together. Due to the nature of my role I interact daily with product team, tech team and even sales team. In this way I also extend my knowledge and develop my communication/collaboration efficiency and people skills.
What makes you happiest / proudest to work at Hitta.se?
- I love the we are striving every day to provide great services and products for our users and customers. It makes me proud to contribute to the quality of one of the biggest and well known websites in Sweden.
What makes you stay at Hitta.se?
- I am happy to work with awesome colleagues that are both highly competent professionals and also great team players. Another thing that I appreciate a lot is the leadership's attitude and goal of making Hitta.se a great place to work. I feel that I develop every day in my work role and as a person.
Last but not least, what do you do outside of Hitta.se?

- In my free time I enjoy hiking, exploring nature and practicing yoga. I love also baking sourdough bread, I have my own "laboratory" at home with sourdough starters and I experiment with recipes for the delight of my family and friends.